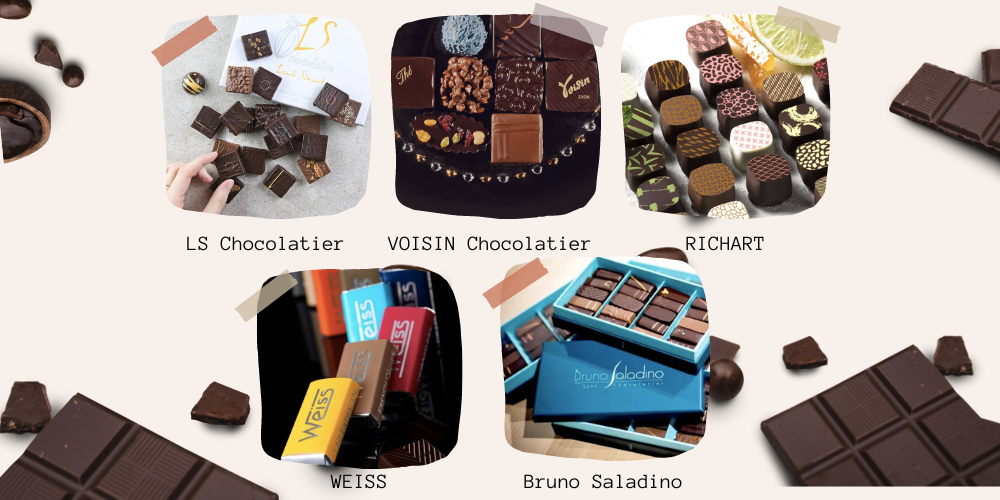 29 Nov

The best chocolate makers in Lyon

On the occasion of the chocolate fair which will take place from November 11th to 13th at the "Cité internationale" and at the beginning of the end of the year celebrations, we reveal you our selection of the best chocolate makers in Lyon:

LS Chocolatier
Here is the chocolate chief is Louis! Cap screwed on his head, this passionate man opened the doors of his store since the end of 2017 in the heart of the Ainay district (Franklin street) in Lyon in the 2nd district. He selects the best ingredients for the creation of his chocolates: pistachios from Iran, Italian hazelnuts, great cocoa vintages…
The store offers ganaches, pralines, grand cru bars, spreads, fruit paste and many other products! All the chocolates are prepared exclusively with pure cocoa. Louis Simart has created his own specialties: the small "Pavés de Lyon" (our favorite), the cheeky ones and the marshmallow bears.
Find all the information about these delicious creations signed Louis Simart on his website!
VOISIN Chocolatier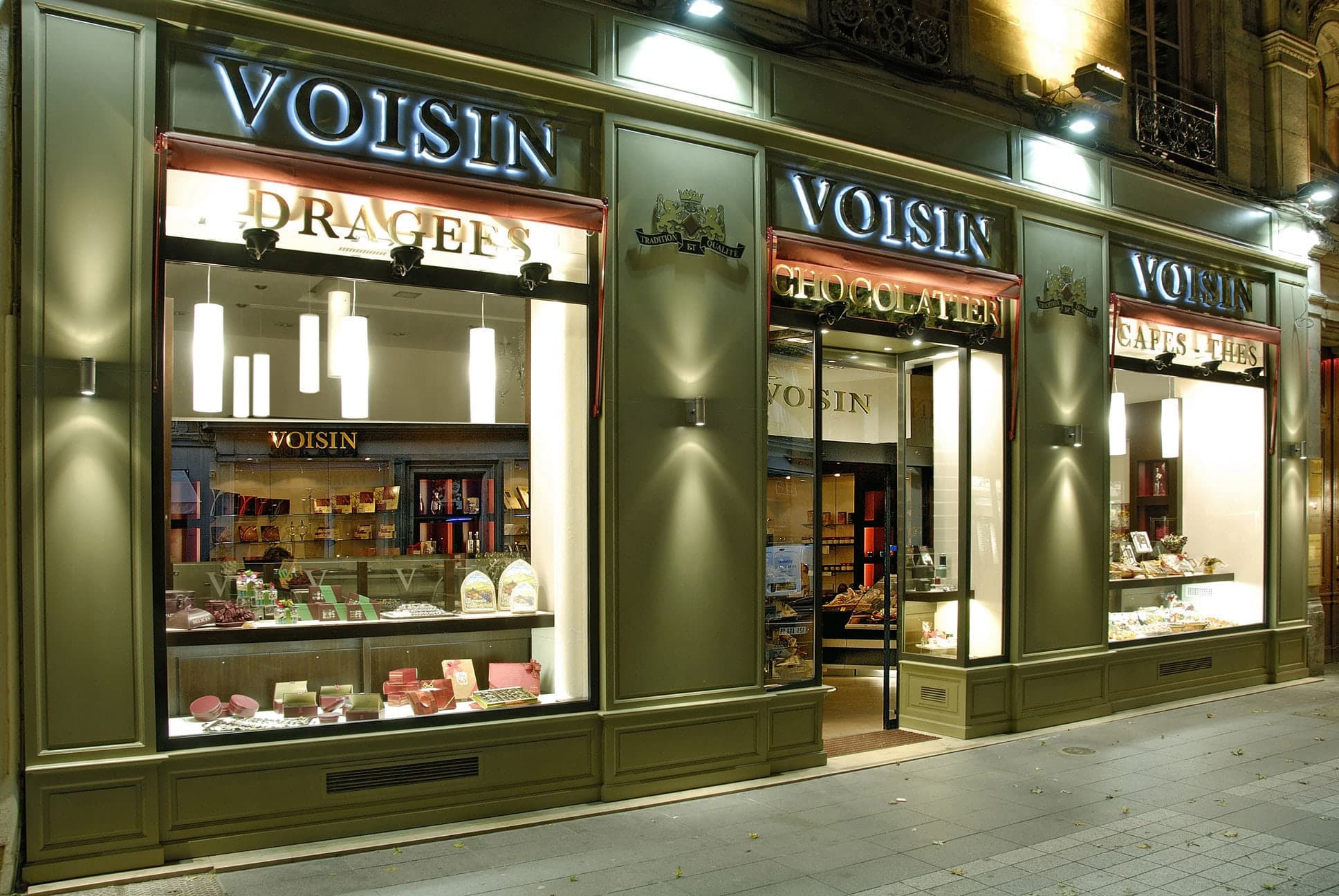 A must in Lyon, Voisin is a master chocolate maker and roaster since 1897. This family chocolate factory is known for its Lyon cushion and its praline quenelles. Present in Lyon but also in other cities of France, it is the largest independent chocolate factory in France!
Did you know that? Voisin has about fifteen chocolate shops in Lyon!
Discover their specialties in Lyon right here!
Maison RICHART
The Richart company is a Lyon family history that began in 1925 on the boulevard de la Croix Rousse. In 1968 the two sons took over the store and developed sales to professionals. Then in 1987, the house took a new turn with a desire to combine beauty and goodness. From now on, each chocolate will have a unique design with a particular graphics evoking its perfume.
Chocolatier and macaroon maker for three generations, the RICHART house is synonymous with tasting, experiences, innovation and diffusion. In just a few decades, it has left its mark on the world of chocolate and macaroons by constantly creating new flavors.
Find the best sellers of RICHART right here!
WEISS
Weiss is a chocolate factory founded in Saint Etienne in 1882. Today present in 4 cities, 3 of which are in the region (Saint Etienne, Lyon and Clermont), it is a chocolate maker labeled Entreprise du Patrimoine Vivant. Responsible chocolate maker, it uses products without GMO, all its chocolates are 100% pure cocoa butter, also without gluten and without artificial coloring. WEISS uses high quality raw materials, selects healthy ingredients and fights against deforestation! You can find their store in Lyon at 50 rue de Brest in the 2nd district, it's Noam who will be happy to welcome you!
Discover the Christmas specialties of Weiss!
Bruno Saladino
Bruno Saladino is a chocolatier and confectioner who does everything possible to make your taste buds vibrate. Located in the heart of old Lyon, Bruno carefully selects his raw materials in order to offer you creations with a subtle and refined taste.
Bruno has participated in many competitions and has thus developed his taste for chocolate sculptures and the artistic aspect of his job. He has reached the finals three times of the competition "one of the best chocolate and confectionery workers in France"!
Find all of Bruno's creations on his Instagram!
We hope that this selection of the best chocolate makers in Lyon has made you salivate 🤤
See you soon for a new selection!
The Lyon Food Tour team